Episode 16: Stream Team FTW (ft Nicole Brown & Emily Davis)
Subscribe for more episodes! Find That's My Favorite on your favorite podcast app.
What do you do when you get the opportunity to travel and explore Kansas rivers and streams? You take it. Nicole Brown and Emily Davis share their stories about working on the Kansas stream team with the Kansas Department of Wildlife, Parks & Tourism. Get ready for lots of water, lots of fish, and lots of sunscreen.
Check out this beautiful sturgeon held by Emily!
And these giant bigmouth buffalos lovingly stroked by Nicole.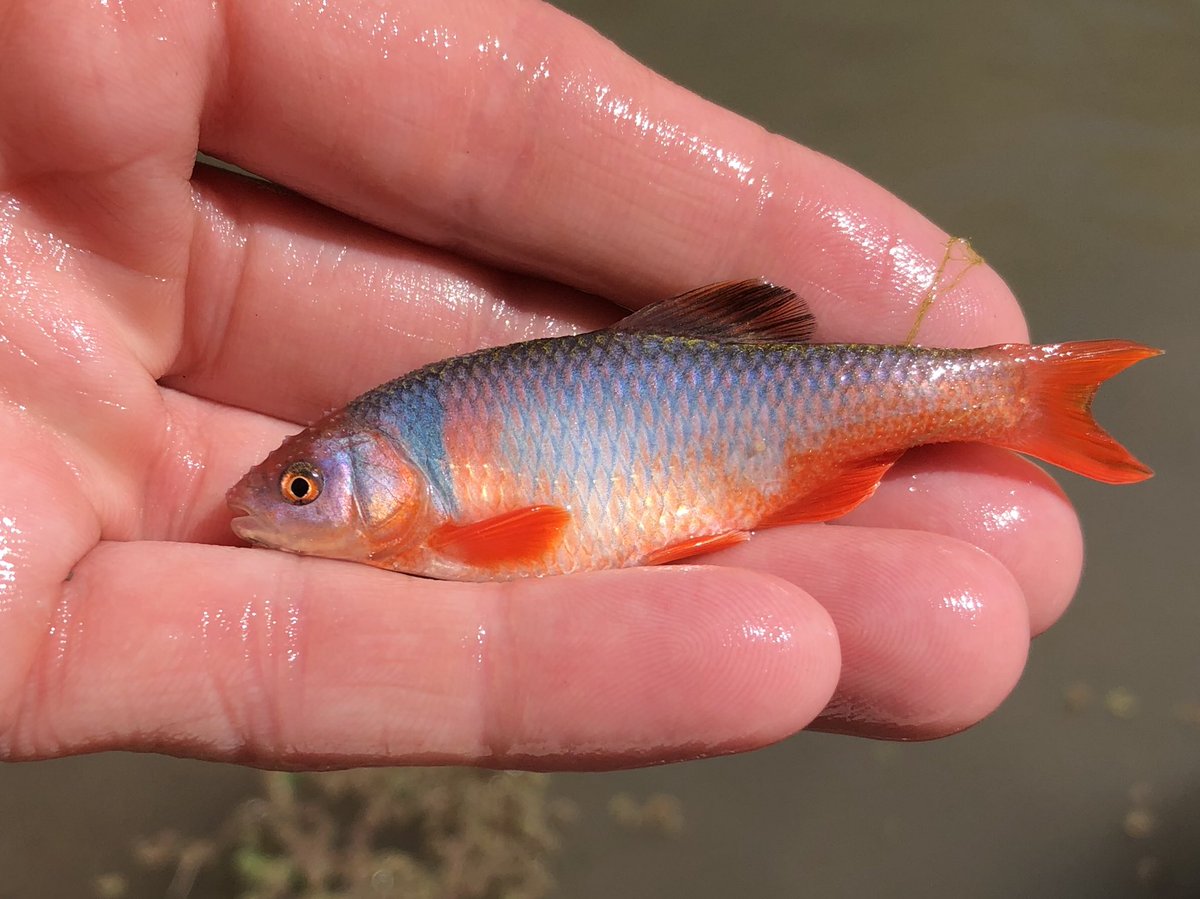 Kansas is more than a flyover state! We got to see amazing views while traveling all over the state and gained a great appreciation for the flora and fauna that live in Kansas. If you like being outside, take a chance on a field technician job! You never know if you'll find your true passion in the great outdoors.
Red shiner male in all his glory. Many fish "color up" during breeding season.
Remember to stay safe out there, and don't fall backwards into rapids like Emily. Above is the Lincoln Street Dam in Wichita into which several members of the stream crew have fallen. On the right is the fish passageway structure.
Learn more about species in Kansas that need our help (including a LOT of fish) by checking out the following links!
A Pocket Guide to Kansas Stream Fishes - Free!
Kansas Threatened and Endangered List